MY ROLES
UX Design
UX Research
Game Design
TEAM
Sarah Davie
Grace Lee
DURATION
Jul 2019 - Sep 2019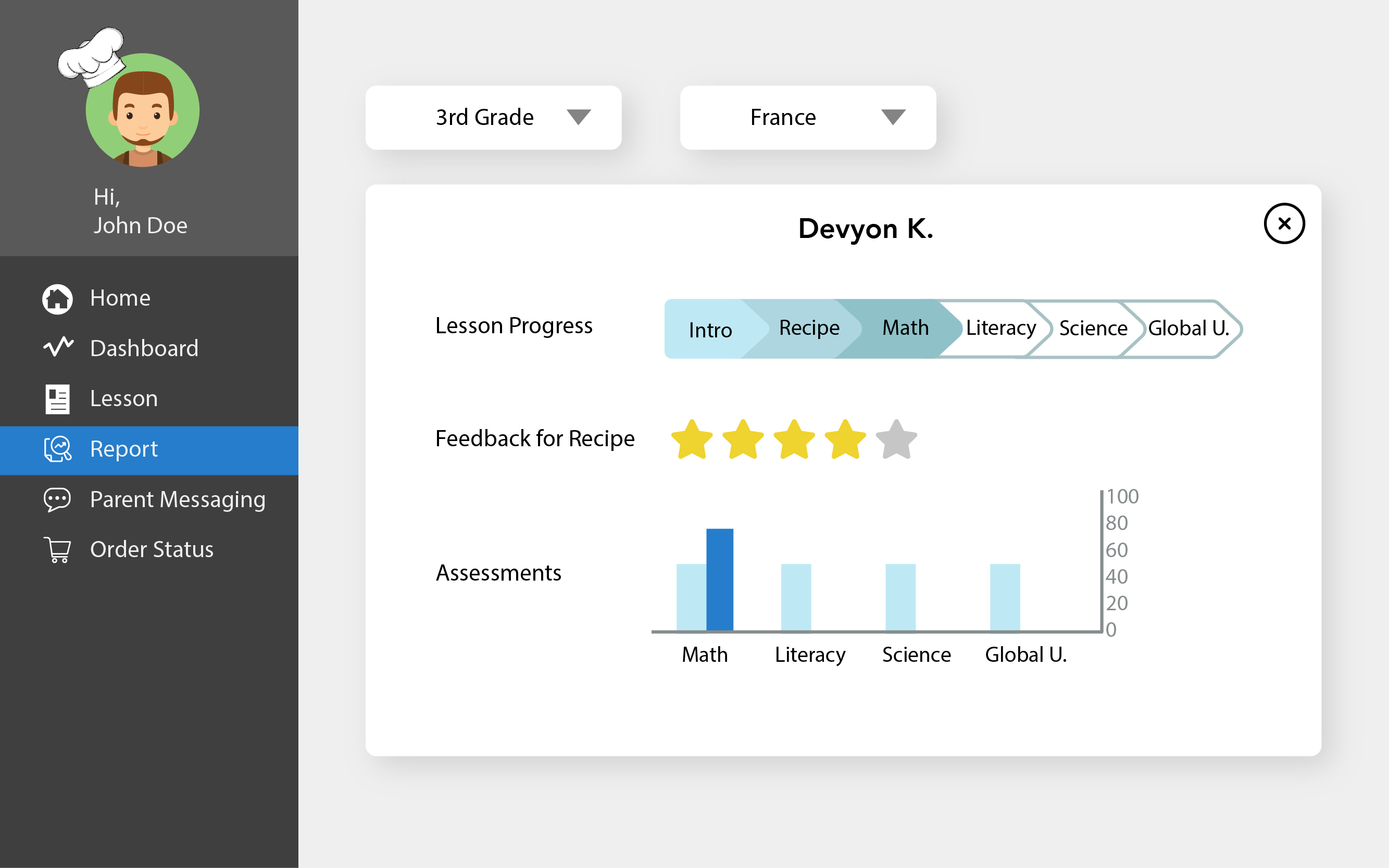 FINAL DESIGN
Report
Teachers can manage students' learning progress and checked on individual students' current progress, feedback for cooking recipes, and assessment scores.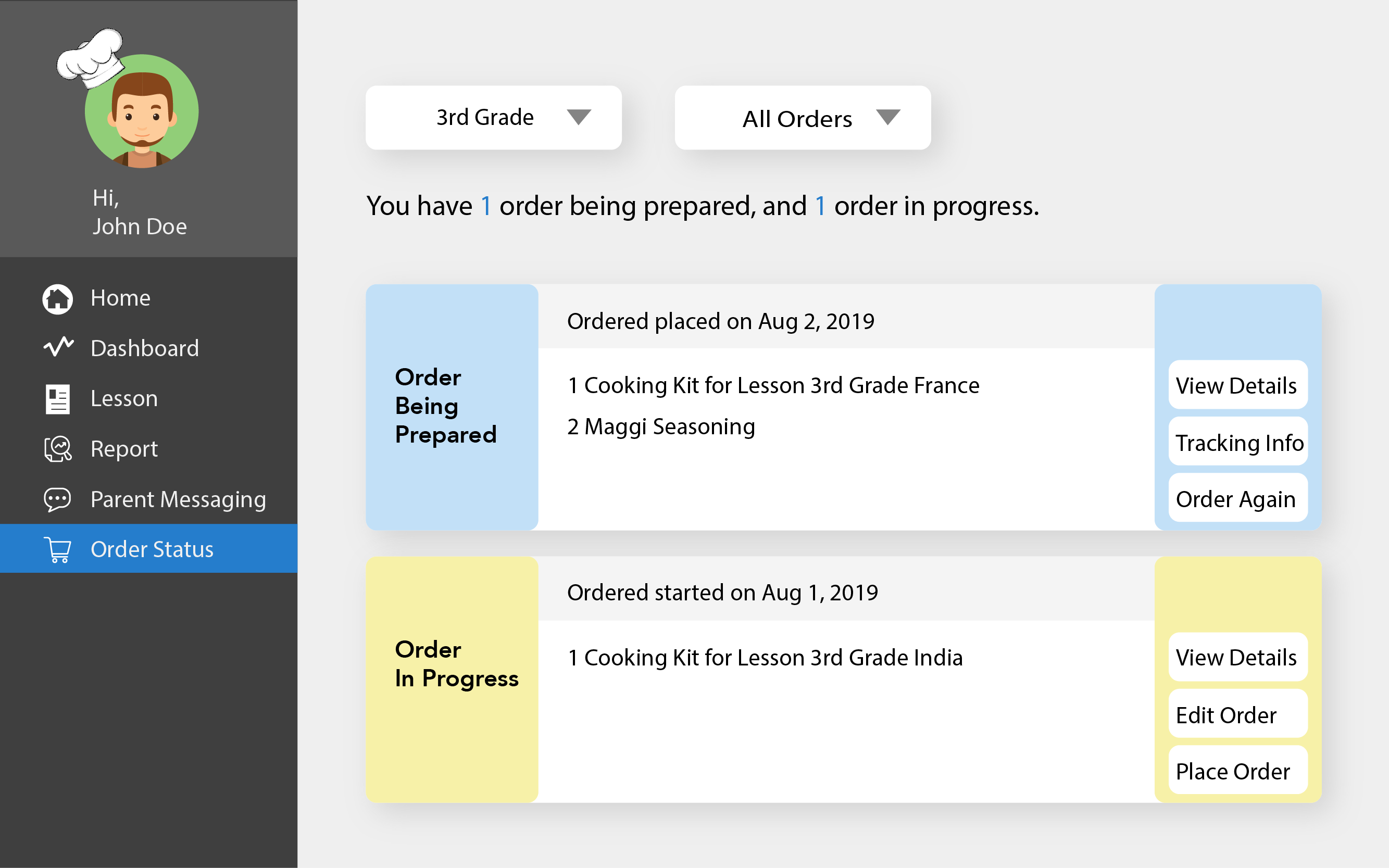 Order Status
Teachers keep track of orders and view previous orders, which made it more convenient for them to place the same order again.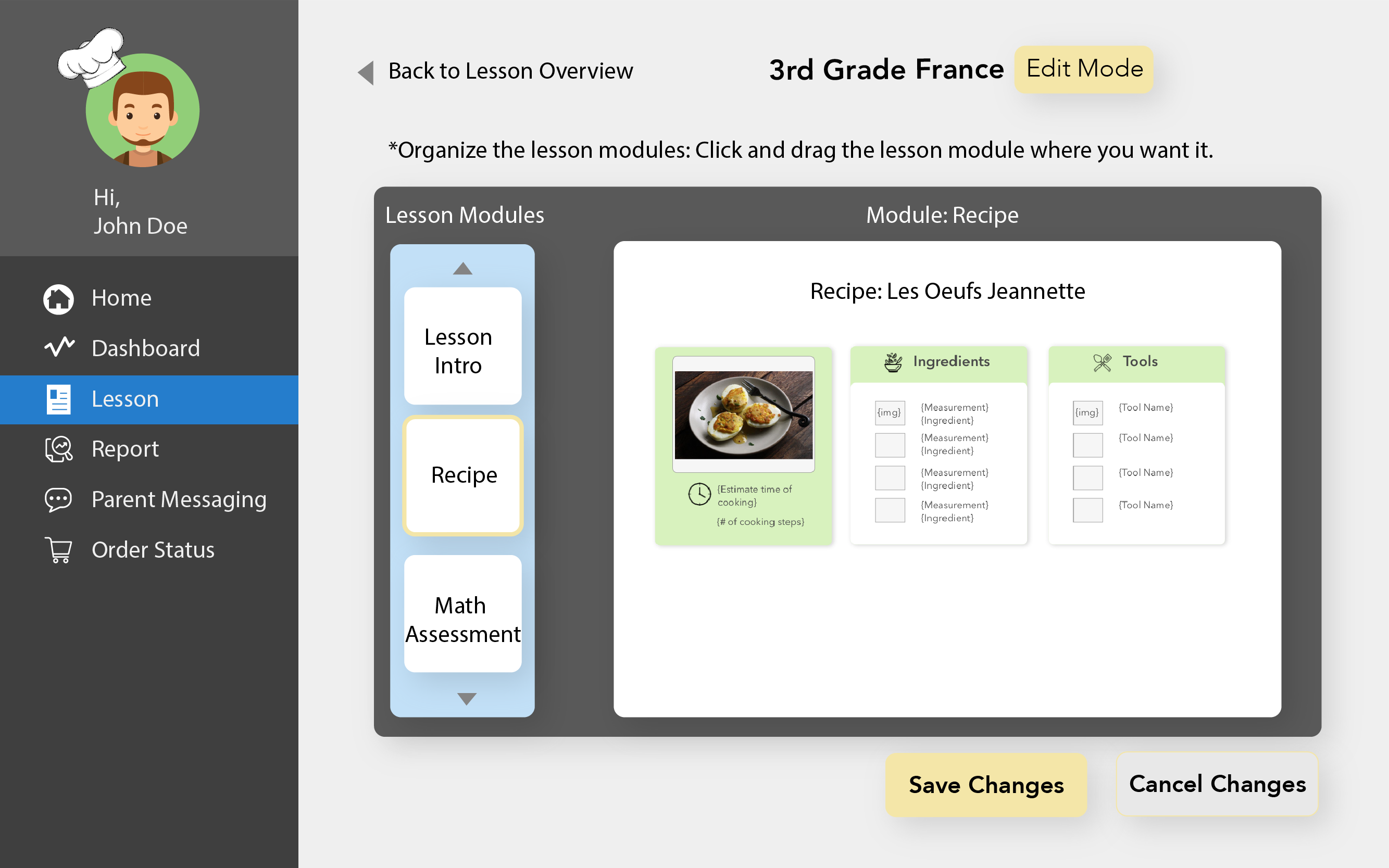 Lesson
The slide-show style lesson page gives teachers easier control over the course content. Teachers can easily drag and drop, or hide lesson modules in the edit mode of a lesson plan.